Sky Station International
1824 R Street, NW
Washington, DC 20009 USA
1.202.518.0900
fax 1.202.518.0802
www.skystation.com
During the 1960s, satellite technology revolutionized the telecommunications and broadcast industries. Now a new and equally significant revolution is underway made possible by Sky Station International's Stratospheric Telecommunications Service.
The Sky Station™ stratospheric system is the most cost effective way to provide the world with instant high capacity, high density, and high speed wireless infrastructure for a full range of telecommunications services.
---
Home | The Technology
Frequently Asked Questions | News & Press Releases
Newsletter | The People Behind Sky Station | Conference Schedule
Career Opportunities | How to Contact Us
You are visitor number since November 1, 1996.
Sky Station™ is a proprietary mark of Sky Station International, Inc.


Sky Station
Affordable and portable T1/E1 service to consumers. A cool logo animation. Warning: Large (2Mb) quicktime movie file.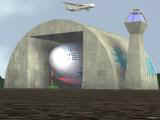 Rollout
A Sky Station platform prepares to roll out of its hangar (4 minutes with 28.8Kbps modem)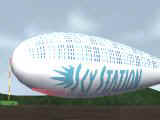 Pre-Launch
Ground crews prepare the Sky Station platform for launch (4 minutes with 28.8Kbps modem)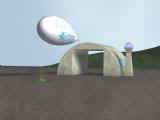 Launch
A Sky Station platform launches (4 minutes with 28.8Kbps modem)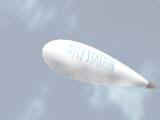 Ascend
A Sky Station platform ascends to its geostationary position in the stratosphere (4 minutes with 28.8Kbps modem)